If You Love Eggs And You Love Pancakes, This Recipe Is For You!

Chicken egg foo young is a recipe that I discovered several months ago when my mom and I ordered Chinese take-out. I was skeptical of the dish until it actually arrived and I got a good look at it. It was a fried egg pancake filled with chicken and veggies, and it was darn good! I can't believe I had gone all my non-Keto life without knowing this existed.



Just because I'm keto now doesn't mean I can't enjoy it. I have created this Chicken Egg Foo young for anyone and everyone who loves eggs, loves pancakes, and wants a quick and easy asian recipe to make! Be sure to watch our chicken egg foo young recipe video shown above if you have questions on any of the steps in the recipe.

Recipe No. 3 From My Asian Inspired Weekend – Chicken Egg Foo Young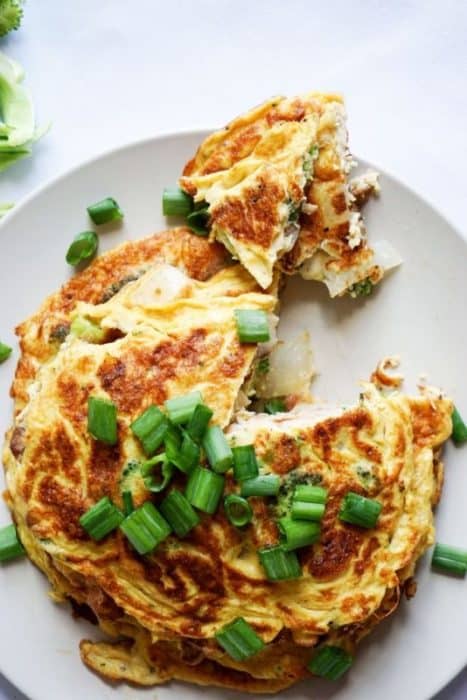 I wanted to recreate this recipe because it is the perfect take-out recipe to remake for a keto diet. All it takes is any three, four, five or more ingredients you want or have in your house. I kept it simple and went with four ingredients: Eggs, chicken, broccoli and soy sauce. If you're skeptical about the combination of savory ingredients and soy sauce with eggs, don't be! I was at first also, but after my first bite of this incredible savory pancake I was sold!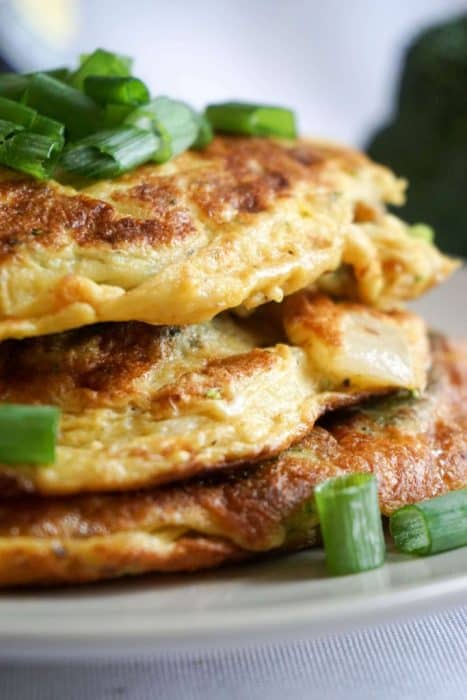 Don't worry, there is still one more recipe from my Asian inspired weekend coming your way and it is going to impress you and your taste buds! Can you guess what it is? It's probably the most requested recipe we have gotten so far, so I wanted to take my time and be sure to produce a truly exceptional variation on it.





NUTRITION (per egg cake)
Search "Ketoconnect – Egg Foo Young" On MyFitnessPal.com
Calories: 200cals
Fat: 16.75g
Carbs: 2.25g
Fiber: 1g
Protein: 11.25g
NET CARBS: 1.25g