Matt's Favorite Asian Take-Out

Creating this Keto Pad Thai recipe brought me back to 2 years ago. When I met Matthew in San Francisco he was a man of simplicity. He loved routine and ate the same couple things rotated throughout the week. Needless to say, I was excited to expose him not only to indian cuisine, but the cuisine of many different regions.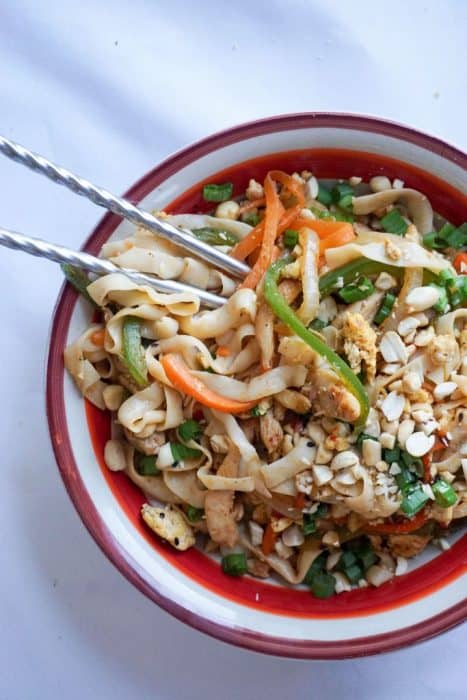 Despite his nervous demeanor towards trying new foods, there was one unexpected surprise – he loved pad thai! I, for one, would never order Pad Thai at a restaurant when I could get Panang Curry or Pad See Ew! Yummmm! But, since we've started dating and I've seen more things form his point of view, I've opened my mind and palate to the flavor profiles he tastes in his favorite take-out, Pad Thai. Maybe I have a simple side to me too!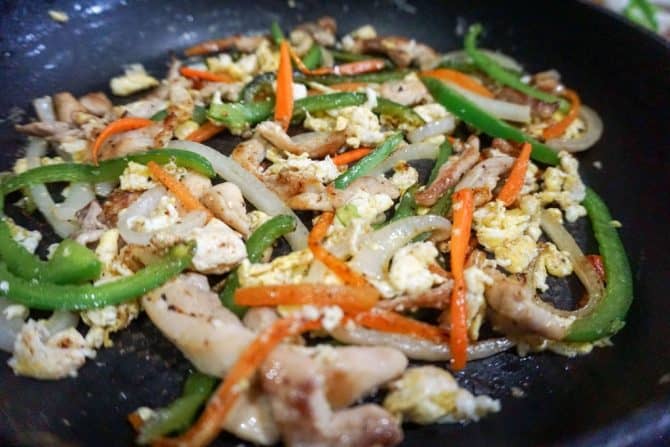 Recipe No. 4 From My Asian Inspired Weekend – Keto Pad Thai

When Matthew was away I planned on making my favorite asian dishes, but I couldn't be selfish all weekend. I decided that I wanted to make a Keto Pad Thai and surprise him when he got home! As expected, he loved it 😁. The recipe uses the well-known Tofu Shirataki Noodles, and if cooked correctly resemble pasta in every way possible! I could honestly eat them for every meal! If you are interested in trying them you can find them online or in most grocery stores near you.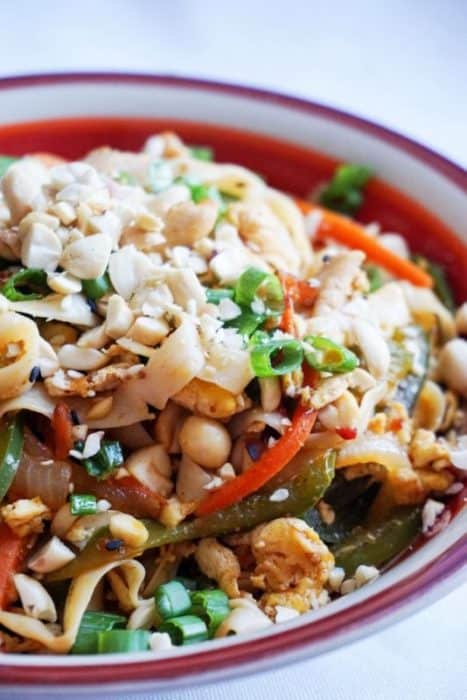 Sadly, this is my fourth and final dish of the Asian inspired weekend! I thoroughly enjoyed rolling the keto sushi, but this Keto Pad Thai is by far my favorite recipe of the weekend! The crunch from the peanuts combined with the sweet and salty profiles from the sauce make this not only the perfect replica of take-out Pad Thai, but your favorite new recipe.




NUTRITION (per serving)
Search "Ketoconnect – Keto Pad Thai" On MyFitnessPal.com
Calories: 289cals
Fat: 24.5g
Carbs: 13.5g
Fiber: 5g
Protein: 17.5g
NET CARBS: 8.5g
Net carbs can be reduced by omitting or substituting some of the vegetables