Keto Sushi Made Easy
Sushi has to be in the top 5 foods I have missed the most since starting a keto diet. I've always wanted to do some experimentation with making keto sushi, but I was under the impression it would be very hard to come up with that classic sushi flavor without using rice. Boy was I wrong about that! My only regret is not making keto sushi my first week of keto…and every week since! This recipe is super easy, and does a good job of standing in for traditional sushi if you're really missing it. Give it a try!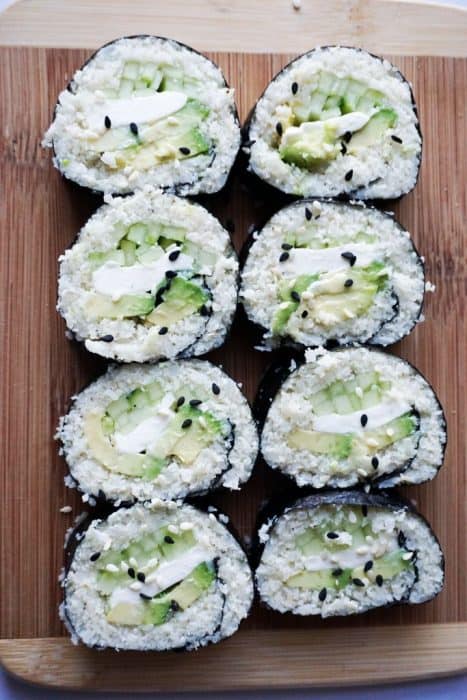 Recipe No. 2 From My Asian Inspired Weekend
If you love Asian cuisine as much as me, check out the first recipe from my weekend of Asian recipes. I made this delicious Cashew Chicken by recreating Matt and my favorite dish from San Francisco.

I love exploring a cuisine. I've found that if I dedicate a few weeks or months to 1 type of cuisine I can gain a much better understanding of how all the flavors work and come out with a handful of really sensational dishes. This keto sushi was created out of necessity though. When you have that craving for sushi there is nothing that can fill the void.




For this roll we're doing a spin on a California Roll. Imitation crab is surprisingly high in carbs, so we're going to leave that out and stray from the traditional California Roll a bit. Instead we'll be using cream cheese, avocado and cucumber. This creates an awesome, creamy, high fat roll. Feel free to stick anything you want in this roll though.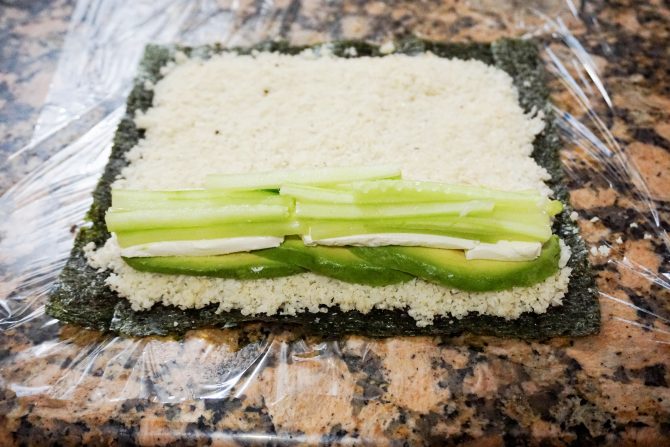 What Equipment Do I Need?
The beauty of this recipe is you don't need any! Of course if you have a sushi mat definitely use that. We don't have one so I simply used plastic wrap to form the roll. It works great!



NUTRITION (per serving)
Search "Ketoconnect – Keto Sushi" On MyFitnessPal.com
Calories: 230.75cals
Fat: 22.15g
Carbs: 8.65g
Fiber: 4.425g
Protein: 4.45g
NET CARBS: 4.23g